LIVE FAIR DATES:

Monday February 8th- Wednesday February 10th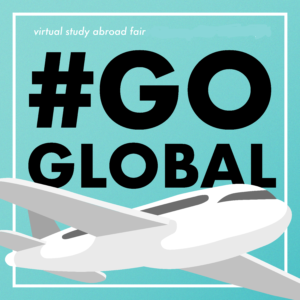 This virtual fair provides students with the opportunity to learn about study abroad programs for the academic year, semester, summer & winter study abroad programs around the globe. Chat with program representatives and study abroad alums/peer advisors about their experiences, and hear about both on-the-ground and virtual/remote course offerings.
Our fair is going virtual this year, so join us on our new online platform!
How to Register for the Fair

Go to the Registration Page on LunaFairs.
Create your account and choose your preferences. The program matching tool will help you narrow down your search and identify programs suited for you.
Explore the site. "Favorite"programs for easy access to return to read more about and/or attend sessions during the live fair dates.
Bookmark our Program Schedule for a quick overview of all sessions offered during the live fair dates (Feb 8-10th), their day/times, and Zoom link information.
At the fair, you'll be able to explore the following:
Program Partners – Browse our study center, exchange partners and third-party providers who offer programs around the world and chat with program reps.
Faculty-Led Programs – Talk to TCNJ faculty who lead short-term programs.
University Booths– Resources to learn more about the how to's when researching and applying, as well as, scholarship opportunities.
#GoGlobal with TCNJ