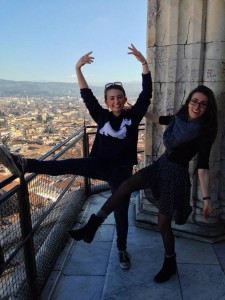 Study Abroad 101 is the bi-weekly information session for the Center for Global Engagement. In a quick half-hour session, students will get the basics on the study abroad process, including research & program identification using our online Program Directory, online application process and academic goal setting.
Fall 2022 Session Dates: September 14, 21, 28, October 5, 12, & 19
Sessions are held on Wednesdays (see above) in the first half of the semester from 3:00-3:30pm and will be conducted virtually. To register for for the two remaining sessions of the fall semester: October 12th- please register here OR October 19th- please register here.

After attending a Study Abroad 101 session, we encourage students to request an individual appointment with an advisor in CGE – hopefully with some specific location and academic goals in mind.