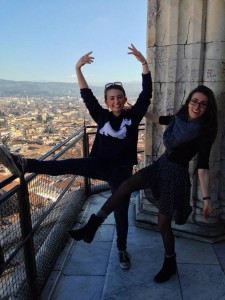 Study Abroad 101 is the bi-weekly information session for the Center for Global Engagement. In a quick half-hour session, students will get the basics on the study abroad process, including research & program identification using our online Program Directory, online application process and academic goal setting.
Upcoming Dates:
Wednesday February 13th: 3:00pm
Wednesday February 20th: 3:00pm
Wednesday February 27th: 3:00pm
Wednesday March 6th: 3:00pm
Wednesday March 27th: 3:00pm
Check out CGE's calendar to find out when the next Study Abroad 101 session is.
Sessions every other Wednesday at 3:00pm in Roscoe West 202 Conference Room.
After attending a Study Abroad 101 session, we encourage students to request an individual appointment with an advisor in CGE – hopefully with some specific location and academic goals in mind.