Study pediatric exercise science in Spain while experiencing local sports, world-class art, Spanish tapas, and lots of sunshine. Learn from international leaders in the field of pediatric exercise science, travel to la Villa Olimpica de Barcelona, attend local events, and learn about the Spanish culture.
Application Deadline: TBT
Commitment Fee Deadline: TBT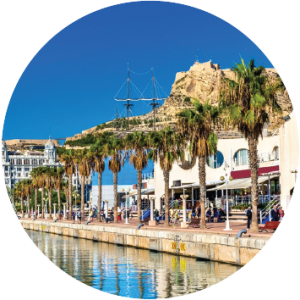 Course Description
TCNJ students will have the opportunity to interact with leading Spanish pediatric researchers, observe and participate in local sports events, and travel to other cities to experience the people, food, and culture of Spain (Madrid and Barcelona are only a three-hour train ride away). Students from both TCNJ and the University of Alicante will interact as part of group activities, cultural excursions, and social events.
Students will reflect on their experiences in a daily journal that describes their ongoing understanding and appreciation of developmental physiology, cultural trends in youth activity and childhood obesity and shared experiences with Spanish professors and students. In addition, student-led group discussions will involve topics related to their observations as well as personal insights regarding fitness and lifestyle habits in Spain.
Note: Due to the nature of exercise science, practical sessions will involve moderate to vigorous levels of physical exertion. However, students with a medical condition will not be required to participate in these activities.
Program Information
Course: HES 300: Pediatric Exercise Science
Liberal Learning: Global
Dates: Summer 2021 TBA
Program Director: Dr. Avery Faigenbaum, Professor of Health and Exercise Science
Program Assistant: Dr. Tamara Rial–Faigenbaum
Eligibility: Students must have completed the course HES 211: Applied Physiology
Program Fee: TBA. In the meantime, explore scholarship opportunities.
---
Highlights
Participation in ongoing pediatric research projects
Guest lectures from University of Alicante faculty
Engage with local youth soccer programs
La Villa Olimpica de Barcelona (site of the 1992 Olympics)
El Prado Museum in Madrid
Spanish cuisine in Valencia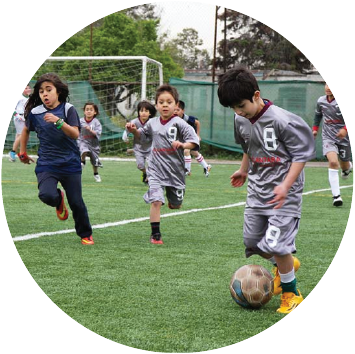 ---
Questions?
Please contact the TCNJ Center for Global Engagement at cge@tcnj.edu, 609-771-2596.
For course specific questions, please contact Dr. Avery Faigenbaum at faigenba@tcnj.edu.
Please review our refund, cancellation, and withdrawal policy statement should a student not be able to participate in the program.