This blended 3-week course is designed for students who want to broaden their critical thinking and world's perspective in social inequalities. One week will be conducted online, and then the class will travel to Fortaleza for a hands-on examination and recognition of the impact of social injustice and social inequality in a developing context for two weeks.
ZOOM INFO SESSIONS DEADLINE
TBD
Application Deadline: March 5, 2021
Commitment Fee Deadline: March 12, 2021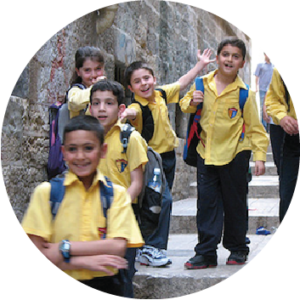 Course Description
Students will learn how social inequalities and social injustice negatively affect populations. The study-abroad part of this course will take place in the city of Fortaleza, Brazil. Students will visit the Federal University of Ceará, museums, and other types of local Art and Music performances, social and Health services like primary healthcare clinics, public hospitals, public elementary and high schools, NGOs that support children with disabilities, Educational and Research Centers. Students will also have the opportunity to exchange culture, interact with Brazilians, have a broader perspective of the burden of social inequalities, and navigate in a multicultural environment. 
An underlying theme of this course is the interplay between poverty, social, environment, culture, education, and health aspects in a middle-resource country. Through oral and writing debriefings and reflective essays, students will be able to compare and contrast the Brazilian context to the social inequalities of the United States. Meaningful active learning experiences include case studies, videos, peer and group discussions, engaged discussion sessions with TCNJ and Brazilian students alike. 
Program Information
Course: PBH 255 / PBHG 665: Social Inequalities in a Developing Context – The Case of Brazil

Liberal Learning: TBT
Dates: Online Coursework: July 26, 2021-July 30, 2021, Brazil Travel Dates: Aug. 1, 2021-Aug. 10, 2021
Program Director: Dr. Carolina Borges, Associate Professor, Department of Public Health, and Dr. Marina Ribeiro de Souza, Associate Professor, Department of Public Health
Eligibility: This course is designed for students at the sophomore level or higher majoring in Public Health, Nursing, Exercise Science, Psychology, Biology, Sociology, Anthropology, Education, and related areas. Open also to Graduate Students. A minimum GPA 2.75 cumulative is required to apply.
Program Fee: TBT*. Explore scholarship opportunities.
---
Highlights
Live on the Federal University of Ceará campus

Explore local museums and art galleries, like the Inhotim Institute of Contemporary Art

Visit public hospitals, primary care facilities, and outpatient clinics

Tour local NGOs and the Minas Gerais State Administrative Center

Check out a soccer stadium or sports center

Browse the Mangabeiras and City Farmer Market

Visit local public elementary and high schools

Eat at traditional Brazilian restaurants

Relax at the beach and public parks

See UNESCO World Heritage centers like the Pampulha Modern Ensemble and Ouro Preto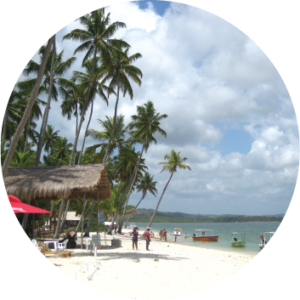 ---
Questions?
Please contact the TCNJ Center for Global Engagement at cge@tcnj.edu, 609-771-2596.
For course specific questions, please contact  Dr. Carolina Borges & Dr. Marina Ribeiro de Souza at borgesc@tcnj.edu  and desouzam@tcnj.edu
Please review our refund, cancellation, and withdrawal policy statement should a student not be able to participate in the program.