Would you like to travel back in time to the legends of Witches? Or have class in Merlin's Cave and, most importantly, conduct archival research in the Museum of Witchcraft and Magic. Join us for a once-in-a-lifetime class in Cornwall, England this summer!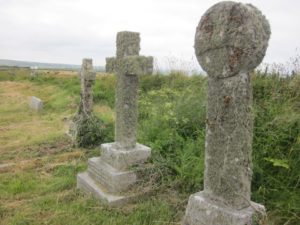 ZOOM INFO SESSIONS
TBD
DEADLINE
Application Deadline: March 5, 2021
Commitment Fee Deadline: March 12, 2021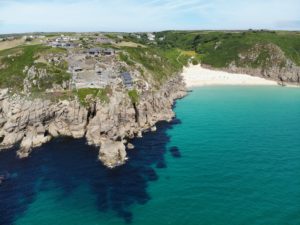 Course Description
Come to Cornwall and study the history and literature about Witches! Stay in Tintagel, by the Cornish Sea, and try doing some groundbreaking archival research in the Museum of Witchcraft and Magic. This 4–credit hour course will take you to places you have never been before: Merlin's Cave, King Arthur's Castle, Stonehenge, the Holy Chalice Well of Glastonbury, and the artists' colony of St. Ives. We will also hike up to St. Nectan's Glen, the magical waterfall where King Arthur's knights went for blessing before their search for the Holy Grail. Other exciting excursions include a trip to Kindred Spirits, where you will try the ancient healing practice of dowsing for water, archery, and have a BBQ by the campfire with live music. At the end of our journey, we will visit Shakespeare's Stratford–upon–Avon to see a play about witches, and then spend a night in London before departing for home.
Program Information
Course: LIT/ WGS317: The Witch in Literature
Liberal Learning: Gender; Global
Dates:  TBD in Summer Session 3 (July 19-Aug 19, 2021)
Program Director: Dr. Michele Lise Tarter, Professor of English
Program Assistant: Dr.Stephanie Pilipshen
Eligibility: No Pre-Requisites, Language Requirements, or GPA Restrictions – Open to all students (including current first-year students)
Program Fee: TBT Summer 2021.

---
Excursions
Hike along sea cliffs
Exploration of caves and beaches
Visits to ancient Holy Wells and sacred waterfalls
Immersion in traditional Cornish culture
Day trip to the breathtaking seaside artists' colony of St. Ives
Day trip to the magical waterfall of St. Nectan's Glen, where King Arthur's knights went for blessing before searching for the Holy Grail
Day trip to Glastonbury (alleged site where King Arthur and Guinevere are buried), with visits to the Tor, the Abbey, and the Holy Chalice Well
Visit to Kindred Spirits on Bodmin Moor, including archery, dowsing, dinner and campfire, live music
Tour of King Arthur's Castle ruins
Seacliff walk to medieval St. Materiana's Church
One night in the city of London
---
Questions?
Please contact the TCNJ Center for Global Engagement at goglobal@tcnj.edu, 609-771-2596.
Please review our refund, cancellation, and withdrawal policy statement should a student not be able to participate in the program.