The program focuses on a survey of best practices in sustainability in two European countries – Ireland and Portugal.  Students will visit a wide variety of locations featuring sustainable practices in the production of energy, in industry, and in farming.  Professor Deese will also take students to several leading universities in Ireland and Portugal to gain their perspectives on best practices in sustainability. Cultural excursions have also been included in the program. Students will visit multiple areas and cities within both Ireland and Portugal, including Dublin and Lisbon.
Info Session
Wednesday February 12th at 1:30pm (room TBD)
Application Deadline: February 14
Commitment Fee Deadline: February 21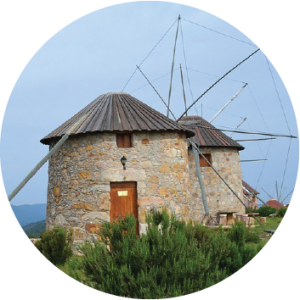 Course Description
Sustainability Europe is open to students from all majors. It is an overseas class to be conducted in both Ireland and Portugal during Summer Session I.  This class will cover topics including: renewable energy, water processing, sustainable building practices, government energy policy and the politics of environmentalism, and environmentalism as a social movement.  Students will be required to complete a number of readings before leaving for Europe.  They will attend daily lectures and educational tours while in Europe and be required to complete a final project upon their return to the United States.  Further information is available here: https://www.anthonydeese.com/sustainabilityeurope.
Student must choose one of the following course options in this program:
IDS 470: Designed for students in any TCNJ major and requires no technical expertise in math or science in which students will complete a non-technical written report and take an examination focusing on historical, cultural, and political issues related to sustainability.
ENG 470: Designed for School of Engineering students with the listed pre-requisites which includes an examination on the aforementioned theme while their written report will be  technical in nature, conforming to the expectations for a 400-level engineering course. Students in ENG 470 may earn technical credit according to the following rubric:
Note: Rising ECE juniors and seniors receive credit for one ECE technical elective, and rising Civil Engineering seniors receive credit for CIV 381 or CIV 451. Students in other majors should speak with their academic advisers.
Program Information
Course: IDS 470 / ENG 470: Sustainability Europe
Liberal Learning: Global
Dates: May 19-June 2 (Travel Dates)
Program Director: Dr. Anthony Deese, Associate Professor of Computer and Electrical Engineering
Eligibility: IDS 470: No pre-requisites; ENG 470: Pre-Requisites: MAT 128 and PHY 202
Program Fee: $5888.21. See Budget Sheet and explore scholarship opportunities. We especially suggest TCNJ Access to Education Abroad.
---
Highlights
Dublin
Cloughjordan Eco Village
Carlow Sustainable Community Project
Sustainability lab at the university
Raheen Barr Windfarm in Castlebar
Westport Waste Water Plant, run by Mayo City Council
Dublin city tour
Croagh Patrick
Strokestown Park
Overnight stay in Westport
Four guest lecturers to give talks on sustainability
Lisbon
ValorSul Recycling Plant
Barragem do Alqueva
Solar Plant in Ferreira do Alentejo
Superior Institute of Agronomy
Headquarters and control facility of the Portuguese renewable energy
Power Plant of Sines
National Energy Lab and a guest lecture by local authorities
Lisbon city tour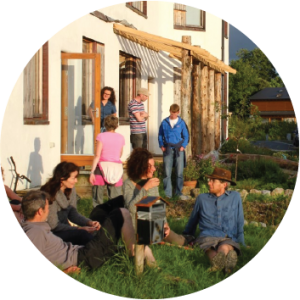 ---
Questions?
Please contact the TCNJ Center for Global Engagement at cge@tcnj.edu, 609-771-2596.
For course specific questions, please contact Dr. Anthony Deese at deesea@tcnj.edu.
Please review our refund, cancellation, and withdrawal policy statement should a student not be able to participate in the program.