If there is one commonality among all members of the human race it is this: everyone eats. However, what each of us eats depends to a great degree on where (geography) and when (history) we live. While food is a visceral necessity, it is also one of the central means by which people throughout time and across cultures have created and expressed their identities as members of different ethnic, racial, and religious groups, classes, and nations. By examining food historically, we can see how these issues have developed over time and across cultures in relation to political, social, and economic changes.
ZOOM INFO SESSIONS

Friday, October 2nd at 1:00 PM
Tuesday, October 13th at 1:00 PM
Meeting ID: 942 0543 6492
Passcode: 080630
DEADLINE
Application Deadline: February 12, 2021
Commitment Fee Deadline: February 19, 2021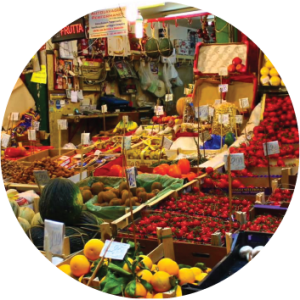 Course Description
In La Cucina Della Nonna (grandmother's kitchen) class we will study the origins and assimilation of Italian cuisine in American history and culture. Readings will focus on the migratory experience of Italian Americans in the late 19th century and 20th century and the impact of that immigration on American society and culture, especially American cuisine. We will explore the relationship between food, culture, and gender with special attention to the ways in which Italian American women have been the conduits of Italian culture and cuisine in their roles as mothers and grandmothers. In our readings, we will also explore the prominent role of food, masculinity, and Italian Americans in popular culture such as The Godfather. The travel portion of this course will allow you to experience the "push" factor of the migratory process in the "push/pull" historical theory of migration by focusing on the southern Italian and Sicilian regions responsible for the majority of Italian migration to the United States in this era. It will also enable you to understand the ways in which food is transformed, as well as migrants, in the process of acculturation, and for this historical period, the process of "Americanization." Students are required to attend pre-departure classes in the week prior to European travel. Course assignments include considerable pre-departure readings, a daily journal while traveling and an analytic essay due one week after our return.
Program Information
Course: WGS 165 / 196 Gendered History of Food: La Cucina Della Nonna  
Liberal Learning: Gender, Global, US History
Dates: May 23-June 13, 2021
Program Directors: Dr. Ann Marie Nicolosi, Associate Professor and Chair of Women's, Gender, and Sexuality Studies and History, and Dr. Cecilia Colbeth, Program Coordinator of Women's, Gender, and Sexuality Studies
Eligibility: No prerequisites and no language requirements. Open to all students in good standing (including current first-year students).
Program Fee: TBT.  In the meantime, explore scholarship opportunities.
---
Highlights
ROME: Vatican City, St. Peter's Basilica, the Sistine Chapel, the Colosseum, the Roman Forum, the Pantheon, the Spanish Steps, and Traditional Roman meal Cooking Class.

APULIA: Bari, Olive oil mill and winery tour, Cooking Class, Grotee di Castellana, and Lecce.

SORRENTO: Visit Pompeii, Tour of a Limoncello factory and Caseifico Michaelangelo, the oldest cheese factory on the Sorrentine Peninsula, Cooking Class, and a visit to Capri.

SOVERATO: Small village located on the Ionian Sea.

TAORMINA: Teatro Greco, Cooking Class, and Mt Etna

PALERMO: Palermo Opera House, Guided tour of Palermo food markets, Capela Palatina, Monreale Cathedral.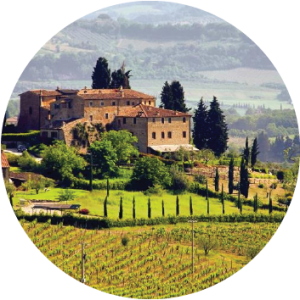 ---
Questions?
Please contact the TCNJ Center for Global Engagement at cge@tcnj.edu, 609-771-2596.
For course specific questions, please contact Dr. Ann Marie Nicolosi at nicolosi@tcnj.edu or Cecilia Colbeth at colbeth@tcnj.edu.
Please review our refund, cancellation, and withdrawal policy statement should a student not be able to participate in the program.