Join us as we explore Global Leadership through a two-week exploratory program in the Alsace and Baden-Württemberg Regions of France and Germany. Throughout this program, students will be motivated to step up and lead, question, engage, grow, commit, create community, and continue to develop as the unfolding leaders they would like to become. The locations of these borderlands that have changed hands often throughout history has made these regions geographic centers of collaborative, interdisciplinary action in response to local, regional, continental, and global phenomenon.
The application window for the Summer 2019 program has closed.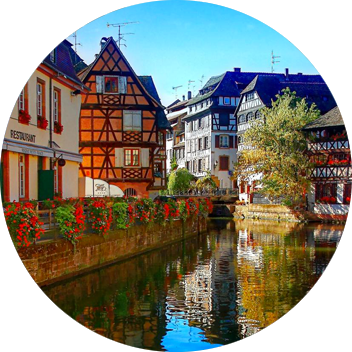 Course Description
The course will be taught with both experiential activities and theoretical frameworks. Students will learn competencies to become a socially responsible leaders who can evaluate challenges and make decisions. The class will be introduced to a variety of leadership models and theories that they can apply to their respective fields, and they will gain a better understanding of their own leadership potential through leadership assessment, values exploration and skill development. 
As the home of the European Parliament and Court of Human Rights, Strasbourg, France offers a unique opportunity to study global leadership concepts in the very place where they are being created and implemented. Our class will be examining the historical context and socio-political framework that informs the reaction or solutions currently in development to respond to migration, nationalism, and extreme viewpoints. Strasbourg is a historical city on the Rhine River that several times passed between France and Germany; during the two World Wars, Strasbourg was symbolic of the strife between these two European neighbors. Following World War II, however, the development of the European Union led European leaders to choose Strasbourg as a new symbol of international cooperation and human rights. Student accommodations in Strasbourg are in the historic Chateau de Pourtalès. This idyllic setting offers a historic space to contemplate power, decision making, and peace building in the modern and information eras.
As we exit the political world of Strasbourg, we travel to Heidelberg, Germany, to reflect on the complex scenarios facing global leaders whether they are recipients of services, policy makers, or service providers. The class will explore the on-the-ground realities for those confronting the continuing impacts of the migration crisis. TCNJ professors and students responded to this crisis by developing the Kids at Play nonprofit at the Patrick Henry Village in Fall 2016, and we will be juxtaposing the work of the European Council and European Parliament with the realities of Patrick Henry Village to analyze effective socially responsible change management. 
Program Information
Course: MGT 370: Leadership: A Global Perspective
Faculty: Dr. Avani Rana, Director Office of Leadership, & Joanne Bateup, M.Ed.
Dates: May 25 – June 7, 2019
Eligibility: No prerequisites and no language requirements. Open to all students in good academic standing (including current first-year students). Priority will be given to students who demonstrate previous leadership training and/or experiences.
Program Fee: $5,174.53. See Budget Sheet or explore scholarship opportunities.
---
Highlights
Guided walking tours of Strasbourg and of Heidelberg
Special Leadership Programs
Tour of the Debating Chamber of the Parliamentary Assembly used by the Council of Europe
Explore the Lieu d'Europe or parlamentarium
Guest lecture at the Euro-Institut
Meetings focused on interculturalism at the European Study Center Strasbourg
Tour of the Haut-Koenigsbourg Castle and the Heidelberg Castle
Guided tour of the former concentration camp Struthof
Guest lecture and meetings focused on refugee support held at European Study Center Heidelberg
Participation in a volunteer program at a local Refugee Center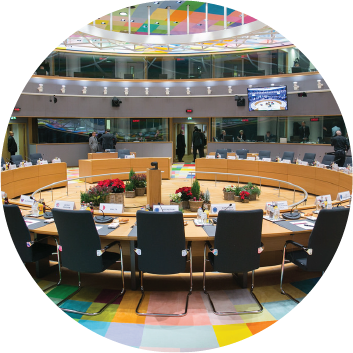 ---
Questions?
Please contact the TCNJ Center for Global Engagement at cge@tcnj.edu, 609-771-2596.
For course specific questions, please contact Dr. Avani Rana at ranaa@tcnj.edu or Joanne Bateup at bateupj@tcnj.edu.
Please review our refund, cancellation, and withdrawal policy statement should a student not be able to participate in the program.