Study in Madrid, one of the world's most cosmopolitan and vibrant cities (check out this The New York Times article that agrees)! Travel through Spanish art, architecture, and history in guided tours to historic sites. Visit some of the oldest and most beautiful cities in the world – Toledo, Segovia, and Avila – designed as World Heritage Sites by the UNESCO.
ZOOM INFO SESSIONS
TBD
DEADLINE
Application Deadline: March 5, 2021
Commitment Fee Deadline: March 12, 2021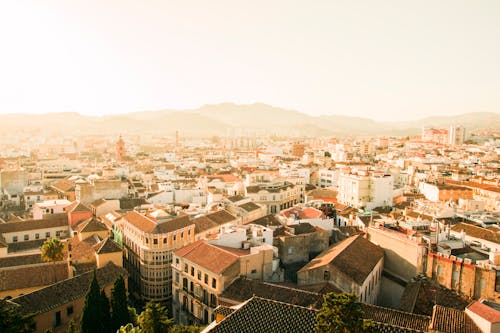 Course Description
Students live in the international dormitory, Casa do Brasil, located near the Universidad Complutense campus, and have different course options in order to take a Spanish course that meets their curriculum and proficiency needs. Students experience the real Spanish lifestyle by meeting native students eager to converse and socialize with Americans.
Program Dates: June 26, 2021 – July 23, 2021
In order to qualify for admission to the program, students must have a minimum grade point average of 2.5. Students can enroll in one of the following 1 unit courses:
SPA 103 – Beginning Spanish III (1 unit). SPA 103 completes language requirement – taught by Dr. Compte & Dr. Marimar Huguet-Jerez
SPA 203 – Intermediate Oral Proficiency (1 unit) – taught by Dr. Deborah Compte (Prerequisites: SPA 103 or Oral Placement Test)
SPA 216 – Current Events in the Spanish-Speaking World – taught by Dr. Compte(Prerequisites: SPA 203 or SPA 210, and SPA 211)
SPA 270 – Topics in Spanish Culture (1 unit) – taught by Dr. Marimar Huguet-Jerez (Prerequisites: SPA 203/210 and 211)
SPA 370–  Spain's Current Events (1 unit) – taught by Dr. Marimar Huguet-Jerez (Prerequisites: Three SPA 200 courses)
Program Information
Courses: SPA 103, SPA 203, SPA 216, SPA 270, or SPA 370 (Students on this program will earn a total of 1.0 unit)
Dates: June 26,2021 – July 23,2021
Program Directors: Dr. Marimar Huguet-Jerez, Associate Professor of Spanish, & Dr. Deborah Compte, Professor of Spanish
---
PROGRAM FEE:
In-State Undergraduate: $4,100.60
Out-of-state Undergraduate: $4,724.52
Program Cost Includes:
Application Fee
Program Deposit Fee
Tuition for 1.0 TCNJ units
Visits to museums and historic monuments in Madrid
Field trips to selected sites in the Madrid metro area
Accommodations in a double room (single supplement = add $440)
Three meals per day (except Sundays)
International Student Health Insurance
Program Cost Does Not Include:
Airfare (arranged separately)
Airport taxes
VISA charges (if necessary)
Transportation to/from US airport
Books
Personal Items
Other personal expenses (meals on excursions, personal travel, etc.)
Explore scholarship opportunities. (We suggest the TCNJ Access to Education Abroad Scholarship and The Mary Roebling International Travel Award).
Highlights
Wednesday half-day trips to Madrid museums & historical monuments:
El Prado
El Palacio de Oriente
El Museo Nacional de Arte Reina Sofía
Friday full-day trips to other regions in Spain: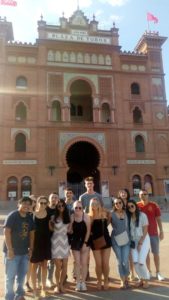 ---
Questions?
Please contact the TCNJ Center for Global Engagement at cge@tcnj.edu, 609-771-2596.
For course specific questions, please contact Dr. Marimar Huguet-Jerez at huguet@tcnj.edu or Dr. Deborah Compte at dcompte@tcnj.edu.
Please review our refund, cancellation, and withdrawal policy statement should a student not be able to participate in the program.