The learning goals, assessments, and assignments of the course have been created to best support a thoughtful partnership between the community and school members in Nieu-Bethesda, South Africa and our TCNJ students. During the day, participants will work with staff and students at the school; then after hours, they will engage with families and community members to better understand the influence of shared investment in education.
ZOOM INFO SESSIONS

TBD
DEADLINE
Application Deadline: February 12, 2021
Commitment Fee Deadline: February 19, 2021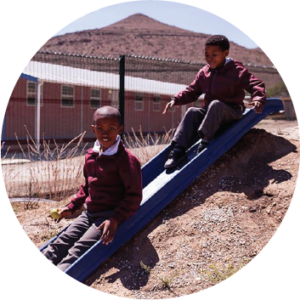 Course Description
The purpose of this course is for TCNJ students to learn the importance of being part of a variety of communities of learning.  These communities may include school communities (peer/peer & student/teacher support; school/school transition), home communities, teacher communities for collegial growth, and global communities of learning for students and teachers.  TCNJ students will learn how to engage with community members as partners, strategies for becoming integrated within the community, and strategies for helping communities have a positive effect on students' academic and personal development; these strategies can also be applied to the experiences of the TCNJ students within their own learning communities. 
The course will be based in the small village of Nieu-Bethesda, South Africa where students will be working with staff and students at Lettie De Klerk Primary School.  Students will be living in this community for a week and a half where they work with the school to develop a peer to peer mentoring program as well as work in collaboration with the school and community to highlight the importance of community investment in education.
Academic Topics: 
Introduction to Communities of Learning in South Africa

Examining Relationships within the Learning Community

Educating for Global Competence 

Supporting Teacher to Teacher Relationships

Supporting School to Home Relationships

Supporting Peer to Peer Relationships

Supporting Community Relationships (local/global)
Locations:
Nieu-Bethesda, South Africa (and other areas in the Eastern Cape)

Cape Town, South Africa 
Program Information
Course: EFN 348/ EDFN 548. Both undergraduate and graduate sections available.
Liberal Learning: TBT.
Dates: May 30 – June 16, 2021
Program Directors: Dr. Jonathan Davis, Assistant Professor of Secondary Education, and Dr. Maureen Connolly, Professor of Education
Eligibility: No prerequisites and no language requirements. Open to all students in good academic standing (including current first-year students).
Program Fee: TBT (Undergraduate), TBT (Graduate). Explore scholarship opportunities.
---
Highlights
Excursions & Cultural Activities
Becoming part of the Nieu-Bethesda community

Owl House Museum, Nieu Bethesda

Kitching Fossil Centre & Bushman Rock Art Museum

Safari at a Game Reserve

Cape of Good Hope

Robben Island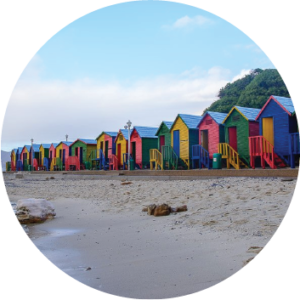 ---
Questions?
Please contact the TCNJ Center for Global Engagement at cge@tcnj.edu, 609-771-2596.
For course specific questions, please contact Dr. Davis at davisj@tcnj.edu or Dr. Connolly at connollm@tcnj.edu.
Please review our refund, cancellation, and withdrawal policy statement should a student not be able to participate in the program.