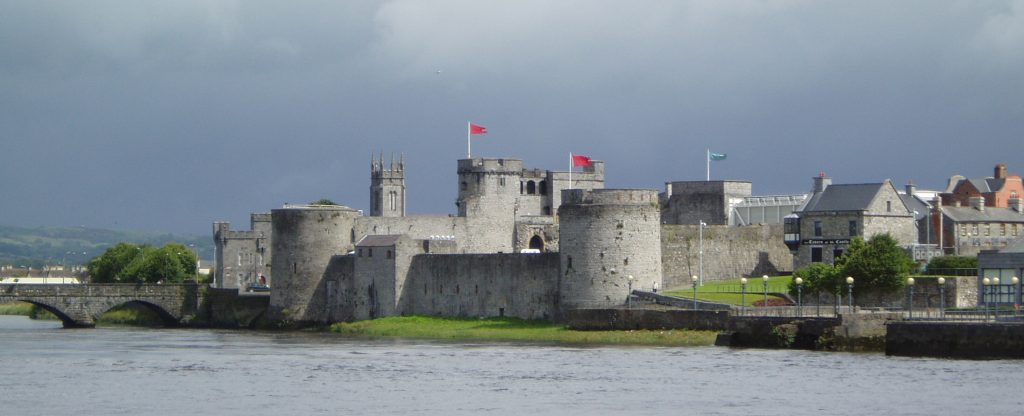 University of Limerick, Ireland
Not currently accepting applications for this exchange.
This exchange is not currently accepting students. Students still interested in this location can apply to the CIS and ISA programs in Limerick. 
The TCNJ Department of Psychology has established a relationship with the Department of Psychology at the University of Limerick, one of Ireland's most comprehensive universities.  Psychology majors interested in a combination of academic coursework and research opportunities in Limerick may apply to participate in this semester exchange program in either the Fall or Spring semesters.
Limerick is a modern university – only forty years old – set in the southwestern corner of Ireland.  (The university has compiled many links to social media networks and photo galleries to show you much of what the university looks like – follow this link for more images and information here.)  The university is in many ways quite different from other Irish institutions – it has modern student residences and dining halls in close proximity to academic buildings, forming a true "university campus."  Convenient shuttle buses transport students into Limerick City, and students can connect to the rest of Ireland through national bus and rail networks with ease.
Classes at UL are three credits/0.75 units in weight, so TCNJ students may need to take five classes to maintain progress toward their degrees at home.  We have had many students take six classes/18 credits at Irish universities and they have done just fine academically.   Students may take liberal learning and elective courses in addition to Psychology courses and courses in a second major.
Students will live in one of UL's "student villages," featuring single rooms organized around a common living/kitchen area in suites.  More than a dozen dining facilities may be accessed on the UL campus itself.
There is a preference for Psychology majors and minors in this program, and the CGE works together with the TCNJ Department of Psychology in selecting students for the program.
Learn more about Limerick!
For more information about the TCNJ exchange with the University of Limerick, Ireland please email goglobal@tcnj.edu