Ghana: Special Education or Business is a comprehensive faculty-led program based on a partnership between the TCNJ Department of Special Education and Center for Global Engagement. This exciting, eye-opening program is based at the University of Ghana, Legon, and includes excursions around the area to enhance students' global experience.
Application Deadline: September 27
Commitment Fee Deadline: October 4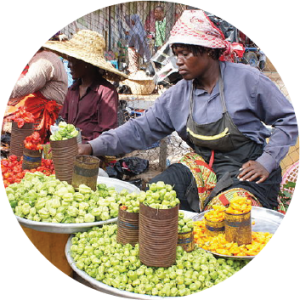 Course Description
The World Health Organization estimates the rate of disability in Ghana as 7-10% of the population. In Ghana, as in many developing countries, individuals with disabilities represent an impoverished and marginalized group, characterized by lack of access to public health services, education, and other essential services. Despite government policy and recent legislation promoting inclusive education, many children with the most complex disabilities are excluded from any form of education (Ghanaian Education Service, 2007). During this winter term, our class will be offered the opportunity to accompany Dr. Petroff and Dr. Naples to the West African Nation of Ghana and engage in an intensive, culturally-rich learning experience. Students will be instructed in research supported "best practices" that can address the needs of students with complex disabilities within the context of Ghanaian culture. It is expected that that students who take this course will emerge feeling confident and ready to address the needs of children and youth from diverse cultural backgrounds.
Through a balanced schedule of lecture, demonstration, and classroom-based experiences, students will develop knowledge and skills in current best practices that address the needs of individuals with low-incidence disabilities (e.g. autism, intellectual disabilities). Practices in areas such as assessment, curriculum design, instructional strategies, positive behavioral supports, and home-school collaboration will be examined throughout the course.
Program Information
Course: SPE 324 / SPED 626: Theory and Practice in the Education of Students with Complex Disabilities or BUS 391: Research/Internship in Business
Liberal Learning: Global.
Travel Dates: TBA. Program will run about 2 weeks.
Program Directors: Dr. Michele Naples, Professor of Economics & Dr. Jerry Petroff, Professor of Special Education, Language, & Literacy
Eligibility: No prerequisites and no language requirements. Open to all students in good academic standing (including current first-year students).
Program Fee: TBA. (Winter 2019 fee was $6,151.88). In the meantime, explore scholarship opportunities.
---
Highlights
Cape Coast Castle: Experience the somber conditions at the slave fortress where so many captive western Africans were warehoused like cattle before being put on ships for the Americas
Kakum Rain Forest: Take the canopy walk, climb hilly terrain, and be welcomed with fresh coconut milk; then explore the store with local crafts
Makola Market in Accra: Browse food, household goods, and handcrafts like kente cloth
A rural village
B. Dubois's house and Memorial Centre for Pan-African Culture in Accra
Haven Resource Center for Parents and Teachers of Children with Autism
Optional Excursions, including


Jamestown/Usshertown castle and fishing village in Accra
Lake Volta
Kokrobite or Bojo Beach
Aburi Botanical Gardens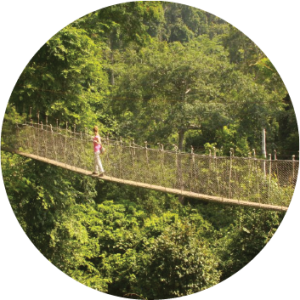 ---
Questions?
Please contact the TCNJ Center for Global Engagement at cge@tcnj.edu, 609-771-2596.
For course specific questions, please contact Dr. Michele Naples at naples@tcnj.edu or Dr. Jerry Petroff at petroff@tcnj.edu.
Please review our refund, cancellation, and withdrawal policy statement should a student not be able to participate in the program.