Jamaica is a unique case study of a developing country that has intentionally used the arts as a mechanism for social change. In collaboration with the University of the West Indies, students will interact with local students, attend numerous cultural shows, and complete a service learning experience benefiting a local non-profit.
Application Deadline: EXTENDED OCTOBER 18
Commitment Fee Deadline: EXTENDED OCTOBER 25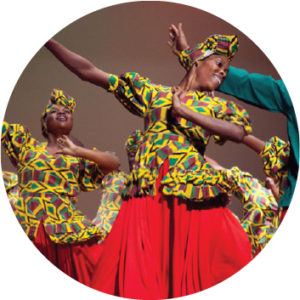 Course Description
Beginning with policy in the 1980s, the Jamaican government has understood the arts as a tool for creating a cohesive national identity in the context of a postcolonial history. This experiment is not without its fissures, however. The arts have created cohesion, but have also revealed stark differences of class and other identity markers on this island nation. This course will use Jamaican Theater, Reggae Music, Jamaican visual arts and the concepts of orality and performativity to analyze the political and cultural implications of the history of the arts in Jamaica. It will also situate this analysis of the arts in Jamaica in the context of contemporary critical leadership studies to analyze issues of power, discourse and national culture.
The course will be taught using both experiential activities and a rigorous theoretical framework. Students will be introduced to contemporary leadership models that emphasize history, identity and culture, and they will learn the competencies to become a socially responsible leaders who can evaluate challenges and make decisions through the framework and lens of the arts. Students will also gain a better understanding of their own leadership potential through leadership assessment, values exploration and skill development.
Program Information
Course: COM 370: Leadership in the Arts
Liberal Learning: Literary, Visual, & Performing Arts; Global.
Dates: January 12-24, 2020
Program Directors: Dr. Avani Rana, Director of Leadership Development, & Dr. Maurice Hall, Dean of the School of Arts & Communication
Eligibility: No prerequisites and no language requirements. Open to all students in good academic standing (including current first-year students)
Program Fee: $4799.37. See Budget Sheet and, explore scholarship opportunities.
---
Highlights
Institute of Jamaica

Jamaica Music Museum

Trench

Town

Studios

Seville Great House

Historic

Dunn's

River

Falls

The Little Theatre

for

a

National

Pantomime performance

Bob Marley

Museum

Port Royal Marine Lab

Jamaican c

ooking

and

indigenous

foods lesson

Dance

lessons

Service learning experience at a local non-profit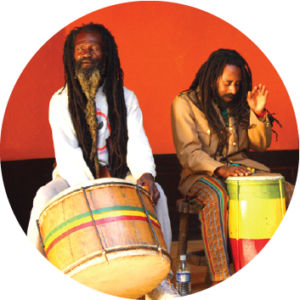 ---
Questions?
Please contact the TCNJ Center for Global Engagement at cge@tcnj.edu, 609-771-2596.
For course specific questions, please contact Dr. Avani Rana at ranaa@tcnj.edu or Dr. Maurice Hall at hallmau@tcnj.edu
Please review our refund, cancellation, and withdrawal policy statement should a student not be able to participate in the program.