From race/ethnicity-blind casting to the high degree of training available to actors, British theatre is extraordinary. Students on this program will read eight plays written by British authors and see them performed live on stages in London, Stratford-upon-Avon, and more cities across Britain.
The application window for the Winter 2019 program has closed.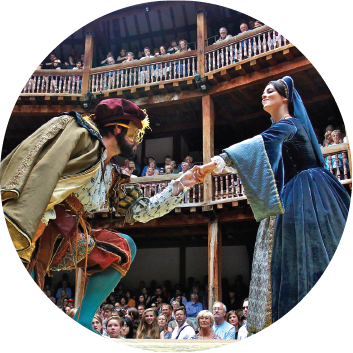 Course Description
Students will get the opportunity to study British theatre from text to the stage on a number of theatre tours, including complete workshops with master performers from the Royal Shakespeare Company and a costume demonstration with the Globe Theatre. They will also explore the historical context that surrounds the literature, both physical and sociopolitical, in London, Stratford-upon-Avon, and Oxford. Productions include Barrie's Peter Pan; Dickens' A Christmas Carol in a new dramatization; Marlowe's Dr. Faustus; Mitchell's Hadestown; Moliere's Tartuffe; and Shakespeare's Merry Wives of Windsor, Romeo and Juliet, and Macbeth.
Program Information
Course: LIT 367 / HON 270: British Theatre
Liberal Learning: Literary, Visual, & Performing Arts; Global (meets VPA requirement for School of Education programs)
Dates: January 1 – January 19, 2019
Program Directors: Professor Michael Robertson, Professor of English, & Professor Diane Steinberg, Assistant Professor of English
Eligibility: No prerequisites and no language requirements. Open to all students in good academic standing (including current first-year students)
Program Fee: $6,624.53. Fee includes tickets and programs for eight theatre performances. See Budget Sheet and Explore Scholarship Opportunities.
---
Highlights
The British Museum
The British Library
The Victoria and Albert Museum
The Tower of London
Backstage tour of the main RSC Theatre
Westminster Abbey, St. Paul's Cathedral, Trinity Church, and Southwark Cathedral
The Middle Temple Banqueting Hall
Workshop with the Royal Shakespeare Company
The Imperial War Museum
Shakespeare's birthplace and other buildings associated with him
High Tea
The Globe Theatre tour and costume demonstration
Hampton Court, Windsor Castle, and the Greenwich Observatory
A boat tour of the Thames River
Walking Tour of Oxford
Performances of 8 plays in London and Stratford-Upon-Avon by professional companies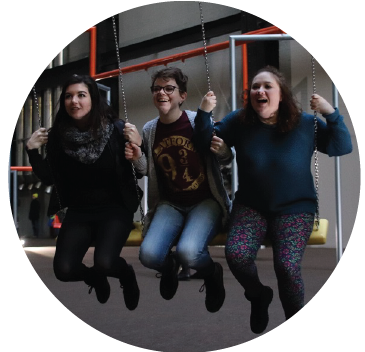 ---
Questions?
Please contact the TCNJ Center for Global Engagement at cge@tcnj.edu, 609-771-2596.
For course specific questions, please contact Michael Robertson at mroberts@tcnj.edu or Diane Steinberg at dsteinbe@tcnj.edu.
Please review our refund, cancellation, and withdrawal policy statement should a student not be able to participate in the program.