This program allows students to study the historical literature and culture of apartheid in two of its largest urban areas—Johannesburg and Cape Town. Our primary goal is to provide students with a solid academic background for understanding, talking about, and writing about South Africa. In doing the course as a study abroad tour, we also aim to help raise the student's awareness of the complexity of the world, while exposing them to a society that is different from their own, and which is connected to larger concerns of international history and politics.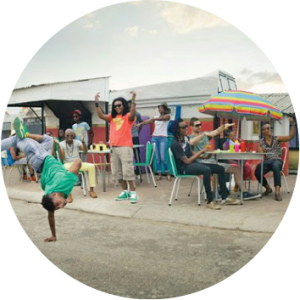 Course Description
The course will focus on the phenomenon of apartheid in South Africa. We will briefly cover the pre-colonial and colonial histories of South Africa and the origins of the apartheid system, then focus mostly on the rise and effects of apartheid, and end the course with an examination of what post-apartheid South Africa looks like. This course is interdisciplinary, and over these three weeks, you will read both historical accounts and arguments regarding apartheid in South Africa as well as short stories and novels written during this period. Some questions we will consider are: What is the relationship between historical accounts and literature? Who has the authority to narrate history, and what differences do we see in literary and historical accounts? What narratives do the museums and memorials in South Africa privilege? Which ones do they silence?
Program Information
Courses: LIT 338 / HIS 354: The History and Literature of Apartheid in South Africa
Liberal Learning: HIS 387: Social Change and Historical Perspectives and Global; LIT 338: Literary, Visual, and Performing Arts View additional academic requirement options

Dates: January 1 – 19, 2018
Program Directors: Dr. Matthew Bender, Associate Professor of History and Director, International Studies Program and Dr. Mindi McMann, Assistant Professor of English
Eligibility: No Pre-Requisites, Language Requirements, or GPA Restrictions – Open to all students (including current first-year students)
Winter 2018 Program Fee: $5,592.07 View Budget Sheet or Explore Scholarship Opportunities
---
Highlights
In Johannesburg:
Cradle of Human Kind
Maropeng Visitor Center
Sterkfontein Caves
Pretoria City Tour
Apartheid Museum
Soweto Township, including Hector Pietersen Museum and Mandela Family Museum
Kliptown Youth Program
In Cape Town:
Walking tour
District Six Museum
Peninsular tour (Cape Point, Hout Bay, Simon's Town, Penguin Colony)
Stellenbosch Wine Tasting Tour
Table Mountain Hike
Day trip to Robben Island
One day overnight excursion to Fairy Glen Game Reserve for a Safari Game Drive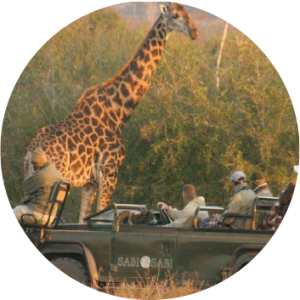 ---
Questions?
Please contact the TCNJ Center for Global Engagement at cge@tcnj.edu, 609-771-2596.
For course specific questions, please contact Dr. Mindi McMann at mcmannm@tcnj.edu or Dr. Matthew Bender at bender@tcnj.edu.
Please review our refund, cancellation, and withdrawal policy statement should a student not be able to participate in the program.