Gender inequality in education is a persistent problem in Indian society, especially for girls from rural areas and lower socioeconomic backgrounds. This course will focus on gender equality in India as it relates to global Sustainable Development Goal #4—ensuring inclusive and quality education for all by 2030.
Application Deadline: TBD
Commitment Fee Deadline: TBD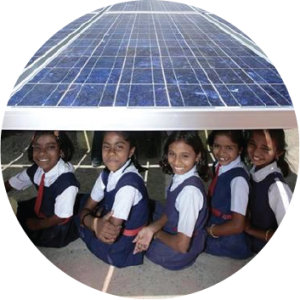 Course Description
The course will focus on gender equity in education in India as it relates to the Sustainable Development Goals (SDG). On September 25, 2015, world nations adopted a set of goals to end poverty, protect the planet, and ensure prosperity for all as part of a new sustainable development agenda. Each goal has specific targets to be achieved over the next 15 years. Goal #4—Quality Education—is designed to ensure inclusive and quality education for all by 2030. One of the targets for goal #4 is to:
"ensure that all learners acquire the knowledge and skills needed to promote sustainable development, including, among others: education for sustainable development and sustainable lifestyles, human rights, gender equality, promotion of a culture of peace and non-violence, global citizenship and an appreciation of cultural diversity and cultures contributions to sustainable development."
During the past several decades, India has achieved success in moving toward universal school enrollment and in enacting policies to address educational inequalities such as those based on gender. However, education gaps still persist. During the last half of the twentieth century, India made great strides in improving its education infrastructure—an achievement representative of a post-war education expansion by newly independent states.
This class will briefly cover the colonial histories of India and the origins of its education system; then it will focus mostly on current attempts to achieve SDG goal #4 to address inequality, especially gender oppression, through and in education, and what this looks like in different community settings. Students will explore this through various readings and an ambitious community engaged learning project on solar power, which will allow them to learn about concepts of sustainable development, energy poverty, and technological justice as they intersect with gender inequality, education, social justice, and leadership.
Program Information
Course: WGS 350/HON 270 : Gender Equity in Education: Leadership and International Community Engaged Learning in India
Liberal Learning: Gender; Global
Dates:January 3-16, 2022
Program Directors: Dr. Marla Jaksch, Associate Professor of Women's and Gender Studies, & Deborah Hutton, Professor of Art History
Eligibility: No prerequisites and no language requirements. Open to all students in good academic standing (including current first-year students).
Program Fee:TBD    2020 Fees: $3,813.61. View Budget Sheet or explore scholarship opportunities.
---
Highlights
American Institute of Indian Studies tour & lecture
Uthaan (Sustainable Eduction) visit
Numerous guest lecturers
Harshat Mata Temple in Abhaneri
School Solar Project at a girls' school
Tea preparation and regional cooking lessons
Agra Fort
Taj Mahal
Tour of Ambedkar University of Agra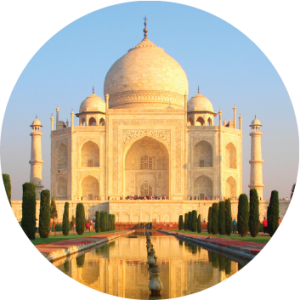 ---
Questions?
Please contact the TCNJ Center for Global Engagement at cge@tcnj.edu, 609-771-2596.
For course specific questions, please contact Marla Jaksch at jakschm@tcnj.edu or Deborah Hutton at dhutton@tcnj.edu.
Please review our refund, cancellation, and withdrawal policy statement should a student not be able to participate in the program.