Ancient Greek conceptions of the body and the building have critically shaped the Western view of the gendered self in both private and political arenas, instituting in particular the rigid gender binaries that have only recently undergone cultural critique. This on-site course examines the representations of male and female bodies in connection with the organization of space in the art and literature of ancient Greece from the Bronze Age through the Classical era, with a particular interest in ideals of "masculine" and "feminine" and the gestures they imply.
The application window for the Summer 2019 program has closed.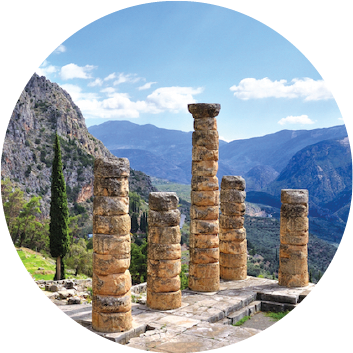 Course Description
Visiting the major sites of Athens, Olympia, Mycenae, Epidauros, and Crete, we will study the visual and literary record for changing Greek perceptions of and attitudes toward the gendered and desiring body in its relationship to other bodies and natural and cultural spaces, addressing issues such as the centrality of male, but not female nudity in art; the construction of male and female subjectivity and agency through the organization of space; the importance of the monument and monumentalized body in sacred and secular space; and the gendered experience of bodies in different architectural environments. Encountering ancient Greece "in the flesh", we interrogate also the contemporary experience ourselves as inheritors of the Classical tradition and critique Western idealized visions of ancient Greek politics, culture; their embodiment in the "timeless beauty" of Greek art; and the patriarchal sociopolitical systems they naturalize.
Program Information
Course: CLS 237 / WGS 237 / HON 270: The Body and the Monument in Ancient Greece
Liberal Learning: Literary, Visual, and Performing Arts; Gender; Global
Dates: May 24 – June 14, 2019
Program Director:  Dr. Holly Haynes, Professor of Classical Studies
Eligibility: No prerequisites and no language requirements. Open to all students in good standing (including current first-year students).
Program Fee: $5,936.88. View Budget Sheet or explore scholarship opportunities.
---
Highlights
Spend time in the regions of Athens, Agora, Marathon, Sounion, Delphi, Eleusis, Olympia, Nafplion, Mycenae, Epidauros, Crete, Knossos, Mochlos, and Petras

Visit the the Acropolis and the Acropolis Museum

Take a introductory modern Greek lesson

Explore several art, history, and archaelogogy museums

Shop an Athens agora

Engage in a lecture on

contemporary Greek receptions of ancient ideals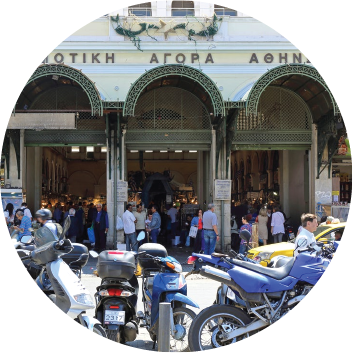 ---
Questions?
Please contact the TCNJ Center for Global Engagement at cge@tcnj.edu, 609-771-2596.
For course specific questions, please contact Holly Haynes at haynes@tcnj.edu.
Please review our refund, cancellation, and withdrawal policy statement should a student not be able to participate in the program.