This course broadly looks at the intersection of business, public policy, advocacy, and activism in response to humanitarian issues such as immigration, gender equity, education, economic empowerment, and healthcare access. Specific focus will be on the region including Jordan, Syria, Israel, and Palestine, while service will be in East Amman. Students will have the opportunity to examine these humanitarian issues through direct service, local interactions, cultural visits, and guest lectures.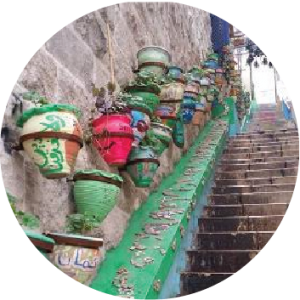 Course Description
Post World War I, the reshuffling and collapse of the Ottoman Empire led to massive waves of immigration to Jordan, which is positioned at the intersection of Asia, Africa, and Europe. This influx led to the growth of Amman as Palestinians, Iraqis, and more recently Syrians, sought refuge. Large influxes of people naturally create challenges for governments, NGOs, and businesses as they try to address the needs of the more than 4 million people in and around Amman. It will be our task to better understand the challenges each face as they attempt to deal with various humanitarian issues.
Program Information
Courses: BUS 391: Humanitarian Action: Understanding the Intersection of Business, Policy, Advocacy, and Activism (service learning portion only; 1/2 of a TCNJ unit) OR BUS 370: Special Topics on Humanitarian Action: Understanding the Intersection of Business, Policy, Advocacy, and Activism (service learning as well as a research component; 1 TCNJ unit)
Liberal Learning: N/A for BUS 391 and TBD for BUS 370
Dates: January 1 – 20, 2018
Program Director: Dr. Karen Becker-Olsen, Associate Professor of Marketing & Interdisciplinary Business
Eligibility: No Pre-Requisites, Language Requirements, or GPA Restrictions – Open to all students (including current first-year students)
Winter 2018 Program Fee: BUS 391: $3441.04 or BUS 370: $4337.07 View Budget Sheet or Explore Scholarship Opportunities
---
Highlights
Panel discussion with an urban refugee
Two guest lecturers
Two-hour colloquial Arabic survival course
Guided tour of Amman's old city, including the Citadel and the Roman Theatre
Two weeks of service-learning activities, site TBD
Amal ou Salam site visit
Cooking lesson with a local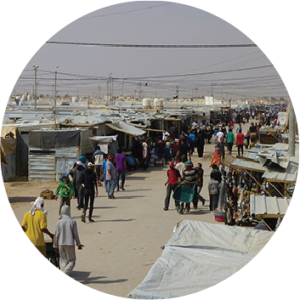 ---
Questions?
Please contact the TCNJ Center for Global Engagement at cge@tcnj.edu, 609-771-2596.
For course specific questions, please contact Dr. Karen Becker at kbecker@tcnj.edu.
Please review our refund, cancellation, and withdrawal policy statement should a student not be able to participate in the program.